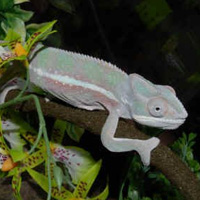 Tucson Reptile & Amphibian Show & Sale at the Tucson Expo Center on October 6 - 7, 2018
Seventeenth Annual, Tucson Reptile & Amphibian Show & Sale
October 6 - 7, 2018
Arizona's Real Largest & Oldest Reptile Show
Come See and Purchase Thousands of Captive Bred Tortoises, Snakes, Lizards, Frogs, Turtles, Bugs, Cages, Books, Shirts, Jewelry, Art and Reptile Supplies
All at Great Savings
Saturday 9:30am - 5pm
Sunday 10am - 4pm
Displays of Native Rattlesnakes, Exotic & Venomous Reptiles From The USA & Around the World, Alligators, Crocodiles, Giant Tortoises, Giant Monitors, Cobras, Vipers, Mambas, Taipans And So Much More!
Meet and Buy Direct From Well Known Breeders and Reptile Enthusiasts From Around the Country.
Hands On Herp Photography Workshop With Bill Love (Photographer Extraordinaire, Owner of Blue Chameleon Ventures & Writer For Reptiles Magazine) & Rene Clark (Dancing Snake Nature Photography) Throughout The Entire Show!
Bring Your Camera
A Petting Zoo With Alligators, Giant Lizards, Giant Tortoises, Lizards & Snakes, Oh My
If You Are Not A Reptile Lover, Come Anyway, We May Change Your Mind
Door Prizes Every 30 Minutes Snake Bar, Oops, I Mean Snack Bar On Premises.
Admission
Adults: $10
Kids 6-12: $5
5 & Under: Free
Cash Only, Please Pay At The Door
Entry Fee Includes Unlimited Access For The Entire Weekend
Contact
Call us at: 520 405-7020