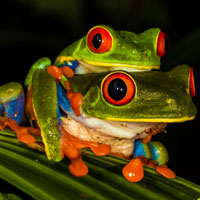 Tucson Reptile & Amphibian Show & Sale at the Tucson Expo Center on October 5 - 6, 2019
Eighteenth Annual, Tucson Reptile & Amphibian Show & Sale
October 5 - 6, 2019
Arizona's Real Largest & Oldest Reptile Show
50,000 Square Feet. About the Size of a Football Field
Come See and Purchase Thousands of Captive Bred Tortoises, Snakes, Lizards, Frogs, Turtles, Bugs, Cages, Books, Shirts, Jewelry, Art and Reptile Supplies
All at Great Savings
Displays of Native Rattlesnakes, Exotic & Venomous Reptiles From The USA & Around the World, Alligators, Crocodiles, Giant Tortoises, Giant Monitors, Cobras, Vipers, Mambas, Taipans And So Much More!
Meet and Buy Direct From Well Known Breeders and Reptile Enthusiasts From Around the Country.
Bring Your Camera
A

Petting Zoo

With Alligators, Giant Lizards, Giant Tortoises, Lizards & Snakes, Oh My
Adults: $10
Kids 6-12: $5
5 & Under: Free
Cash Only
, Please Pay At The Door
Entry Fee Includes Unlimited Access For The Entire Weekend
If You Are Not A Reptile Lover, Come Anyway, We May Change Your Mind
Door Prizes Every 30 MinutesSnake Bar, Oops, I Mean Snack Bar On Premises.
The Show is held at the Tucson Expo Center on a yearly basis and occupies about 50,000 square feet. Two thirds of the show is made up of individual vendors from around the country, selling and displaying captive bred reptiles and amphibians, supplies, books, jewelry, clothing, art - anything reptilian. The other one third of the show is displays of local and exotic reptiles from around the world and information about reptiles and amphibians. There will be a reptile petting zoo with alligators, monitor lizards, giant tortoises and snakes that can be interacted with by children and adults in a closely supervised manor. There will be a remarkable display of exotic venomous snakes such as cobras, taipans, tree vipers, old world vipers and coral snakes. Over twenty species of rattlesnakes will be represented. There will be Gila Monsters as well as other lizards and snakes native to Arizona, the United States and the world on display. There will be at least 4 or 5 species of Crocodilians on display. It is illegal to sell Arizona's native reptiles or to possess exotic venomous reptiles in Arizona without a special permits. The permits are mainly for scientific study and Zoos. Seeing this huge variety of reptiles is a unique experience that should not be missed.
Admission
Adults (over 12): $10
Children (6 - 12): $5
Children 5 & Under: Free
Cash Only, Please Pay at the Door
There Are No Other Discounts