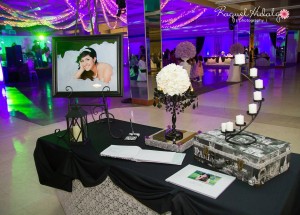 The Tucson Expo Center would like to treat you and your family to the experience of a lifetime when it comes to hosting your Quinceañera or Sweet 16. This is one of the most special moments a young woman can go through, and we are proud to offer the perfect venue to hold a traditional or modern Quinceañera. Let us help you celebrate such a significant event in a beautiful way in our spacious ballrooms and banquet halls – all you have to do is bring your family!
Why choose the Tucson Expo Center for your Quinceañera in Tucson, Arizona?
Every Quinceañera is different, but at the Tucson Expo Center we make sure your Quinceañera is special and will become a memory that will last a lifetime. We offer affordable rates on Quinceañera ballrooms, and best of all you can leave all the work to us. Let us set up your perfect event for your friends and family. We are able to accommodate parties big and small in our beautiful mirrored ballrooms.
Renting a Quinceañera Hall at the Tucson Expo Center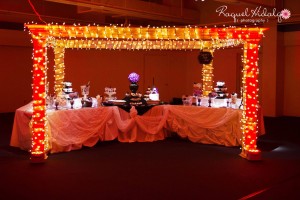 Your daughter's quince is such an important point in her life, and the venue you choose should reflect that.
When you rent a ballroom or hall for your Quinceañera banquet at the Tucson Expo Center you'll be getting so much more than just room for all your guests, whether you have 100 or 1,000 tías and tíos attending. Our Quinceañera event package includes elegant round guest tables, chairs, white or silver linens, head tables for the guests of honor, and tables for serving, gifts, cakes and her Last Doll. We can also provide all the staff you'll need for your Quinceañera banquet – security guards, bartenders, servers, waiters, a clean up crew and of course any entertainment you need including music or a DJ.
Organized both a wedding and Quinceañera here and the staff was nothing but helpful and friendly. They were with us every step of the way and made sure to accommodate us in any way they could. Highly recommend. – Manny D., Los Angeles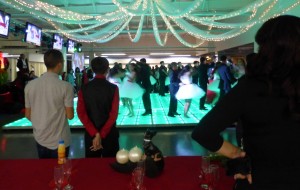 Renting a Quinceañera hall for your event gives you use of one of our ballrooms for twelve hours – 12:00 PM and 12:00 AM. You won't have to worry about having enough time to set everything up or running late because there's someone else using your hall – the private ballroom is yours for the day.
Private Event Packages
One of our ballrooms ready for an elegant Ruby-themed Quinceañera.
Additional Package Options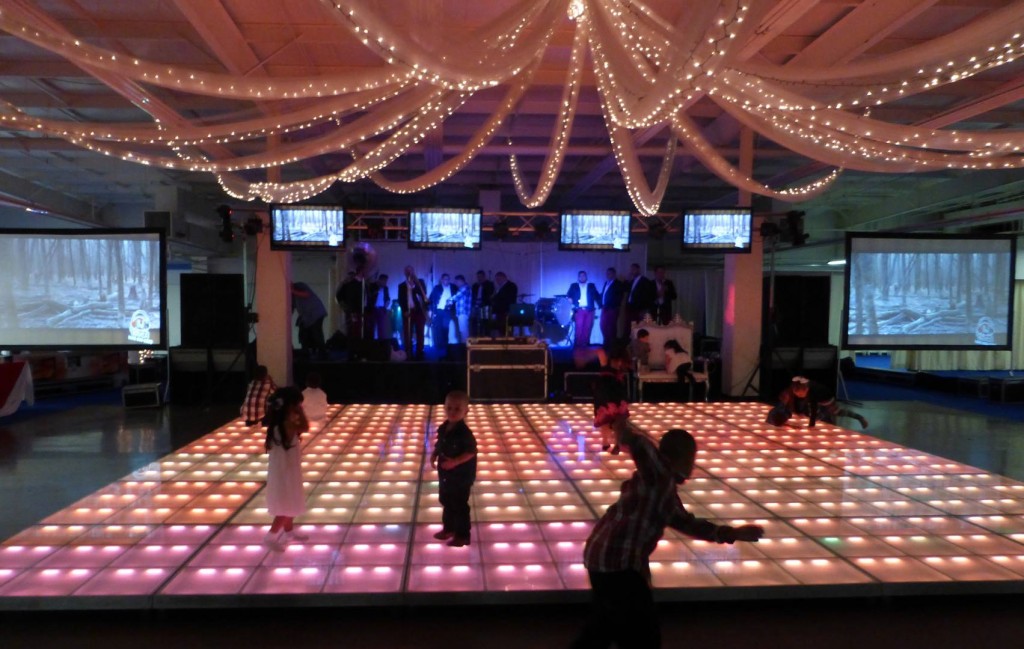 Quinceañeras in Tucson
When planning for a Quinceañera in Tucson the most important thing to remember is the heat. The temperatures often reaches over 80° in the summer, and your guests will be too hot if it is hosted outside in the sun. The Tucson Expo Center is fully air conditioned and your guests will not have to worry about the temperature!
The Best and Most Beautiful Quinceañera Location
This is her special day – a day where she is the center of attention and everything around her should be as beautiful as she is. Our ballrooms and banquet halls are decorated from top to bottom in sparkling lights and linens, and our professional staff will make sure your quince is as elegant as her dress. We can also upgrade your Quinceañera with any customized ideas you might have… if you have been planning your daughter's Quinceañera since the day she was born, we can make your dream party come true!
Take a look at some of the beautiful Quinceañera and weddings we have hosted in the Tucson Expo Center in the past.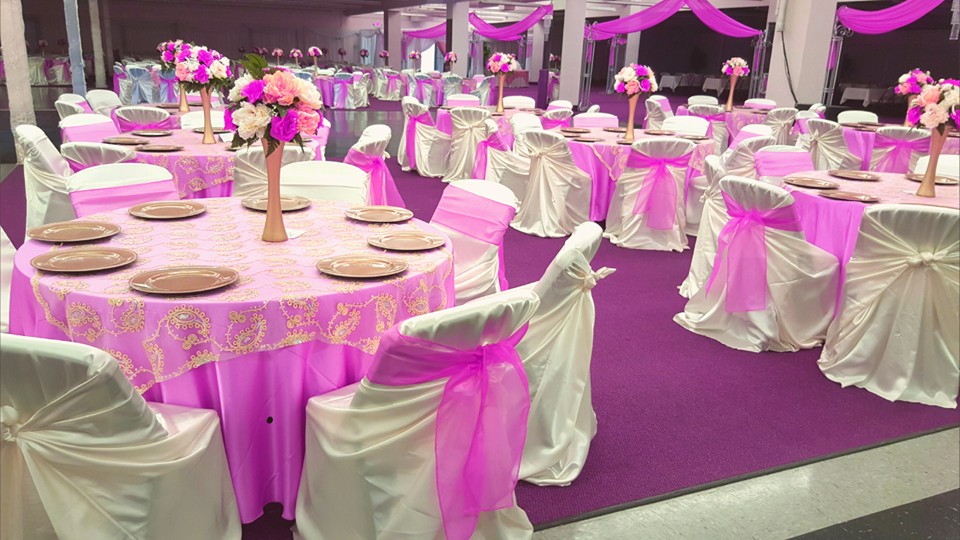 Recommended Vendors
Book Your Quinceañera at the Tucson Expo Center