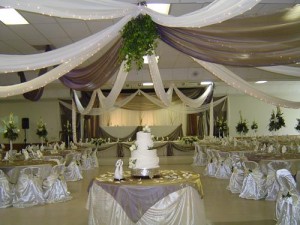 Your special day in Arizona should be celebrated with style and grace, and the Tucson Expo Center is available and ready to accommodate you and your guests on your wedding day. We offer private ballrooms and banquet halls to host your wedding in, as well as all the tables, chairs, bartenders and decorations you'll need for your banquet.
Why choose the Tucson Expo Center for your wedding in Tucson, Arizona?
At the Tucson Expo Center we take pride in being the perfect wedding hosts and creating the perfect atmosphere for your wedding. You and your guests will enjoy a remarkable evening filled with family and friends… and you can leave all the work to us! Our beautiful ballrooms and large banquet halls are extremely flexible and we can accommodate as many guests as you want to bring to your special day. Not only can we host your wedding in a beautiful venue, our prices are also very affordable, because we know weddings aren't cheap and we want to make sure you have money left over for the rest of your amazing day!
Organized both a wedding and Quinceañera here and the staff was nothing but helpful and friendly. They were with us every step of the way and made sure to accommodate us in any way they could. Highly recommend.
– Manny D., Los Angeles
Renting a Banquet Hall at the Tucson Expo Center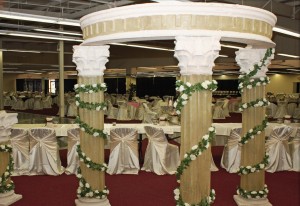 When you rent a ballroom or hall for your wedding banquet at the Tucson Expo Center you'll be getting so much more than just room for all your guests, whether you have 100 or 1,000 members of your friends or family attending your wedding. Our private wedding package includes elegant round guest tables, chairs, white or silver linens, head tables for the guests of honor, and tables for serving, gifts, cakes and more. We also provide all the staff you'll need for your wedding banquet – security guards, bartenders, servers, waiters, a clean up crew and of course any entertainment you need including music or a DJ. Our floorplans range from 3,000 to 40,000 square feet and we have more than enough parking available.
Renting from the Tucson Expo Center gives you use of one of our prestigious ballrooms for twelve hours – 12:00 PM to12:00 AM. You won't have to worry about having enough time to set everything up or running late because there's someone else using your hall – the private ballroom is yours for the day.
Great venue in a good location! I had to attend a friends wedding and help him organize it a little bit so i was involved in the process quite a bit.

The building on the outside might look so-so at first, but once you are in it does not matter. The staff was super useful when we needed to get some covers for the tables and the parking is plentiful! And it has unbeatable prices when you shop around for simmilar locations.

If you are in need of a venue in the area I highly recomend you consider this one. People who work there was really usefull in fiding the perfect decorations for us as well.
– Chiki R., Beverly Hills
Private Event Packages
Use of the Private event ballroom for 12 hours between 12:00 PM and 12:00 AM.
Private Packages includes:
Round Guest Tables
Basic linens (white or silver)
Decorations
Round cake tables (60" table)
Rectangular head tables
Condiment tables
Gift tables
Court tables
Serving tables
Sign-In tables
Chairs
Security guards
Bartenders
Servers
Waiters
Clean-up
Entertainment (music and DJ)
Entertainment for kids
Additional Package Options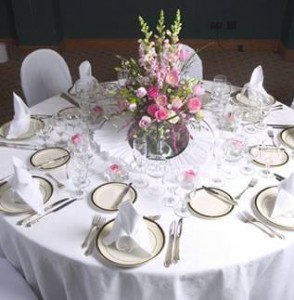 If you want to upgrade your experience, the Tucson Expo Center offers many types of additional options for your wedding. To make your wedding even more beautiful, for an additional price, we offer upgraded linens of your choice. By default, all wedding packages come with decorations, but we can work with you to make the wedding of your dreams come true.
If you have many guests coming, we also offer additional guest upgrades, additional chair rentals, additional tables and can even extend your private ballroom hours.
Additional Package Options includes:
Upgraded linens of your choice
Additional chair rentals
Additional 6 ft. rectangular table rentals
Additional 100 guests upgrade
Additional Hours upgrade
All packages are fully customizable with an option to order any additional services or equipment.
---
Arizona State Law prohibits customers from bringing alcohol to any licensed establishment. No outside alcohol is permitted. Party is responsible for providing all food.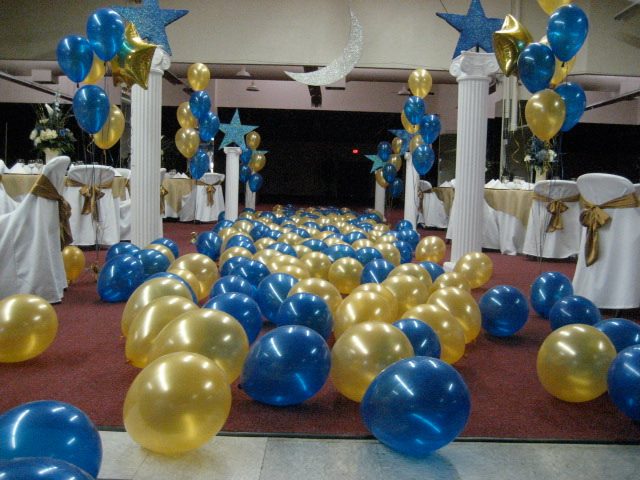 Tucson Expo Center has the exclusive rights to all beverage sales.
Weddings in Tucson
Hosting a wedding in Tucson is no easy task – you have to consider the hot weather and climate. With temperatures often over 80° in the summer, you'll want to make sure to host your Tucson wedding indoors, away from the heat and the sun. It gets so hot that you can fry an egg on the sidewalk! Our wedding reception halls are air conditioned so you don't have to worry about the state of your cake, hair or most importantly, your guests.
A Beautiful Wedding Location
The Tucson Expo Center is the best choice of a wedding venue when it comes to choosing a location to host your wedding in Tucson, Arizona. Not only do we have five prestigious ballrooms and four spacious halls, we also have experience in hosting weddings big and small. That means you get a gorgeous wedding customized to your liking! Our rented wedding rooms also have mirrored walls, and we even have dance floors and stages available for couples who like to party.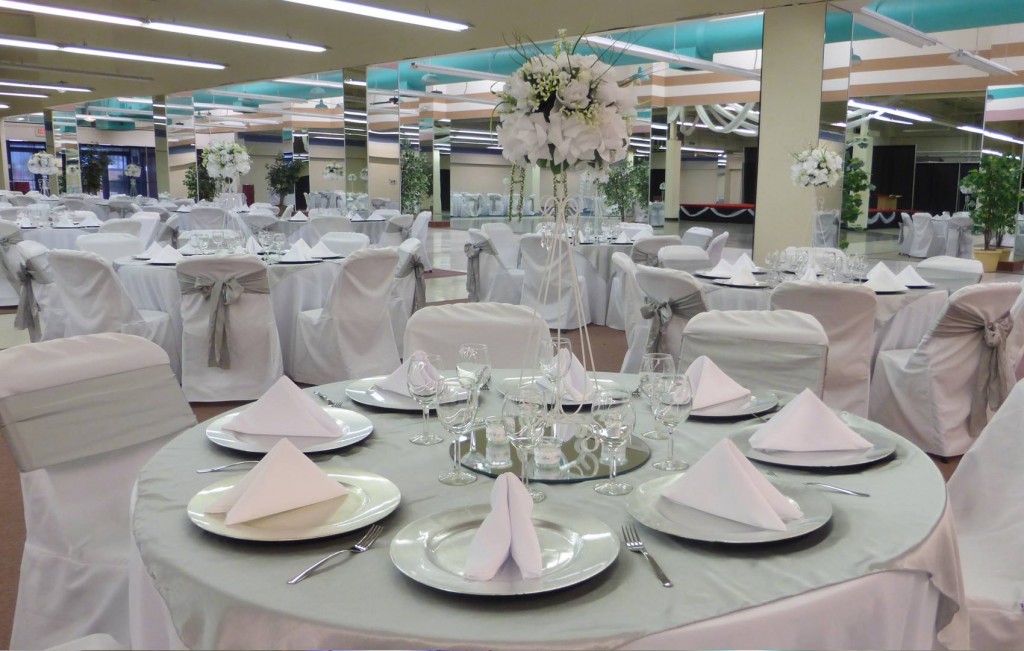 Here are of some of the beautiful weddings and events we have hosted in the Tucson Expo Center in the past.
Recommended Vendors
If you need recommendations for Florists, Bridal Shops, Cake Shops, Limos, DJs, Photographers, Security companies and more, we have a List of Recommended Vendors who can work with you to make your event you dreamed it would be.
Please contact our Private event planner to have a conversation about your special once in a lifetime event at (520) 750-8000. We are looking forward to hosting your occasion or seeing you and your family at one of your memorable events!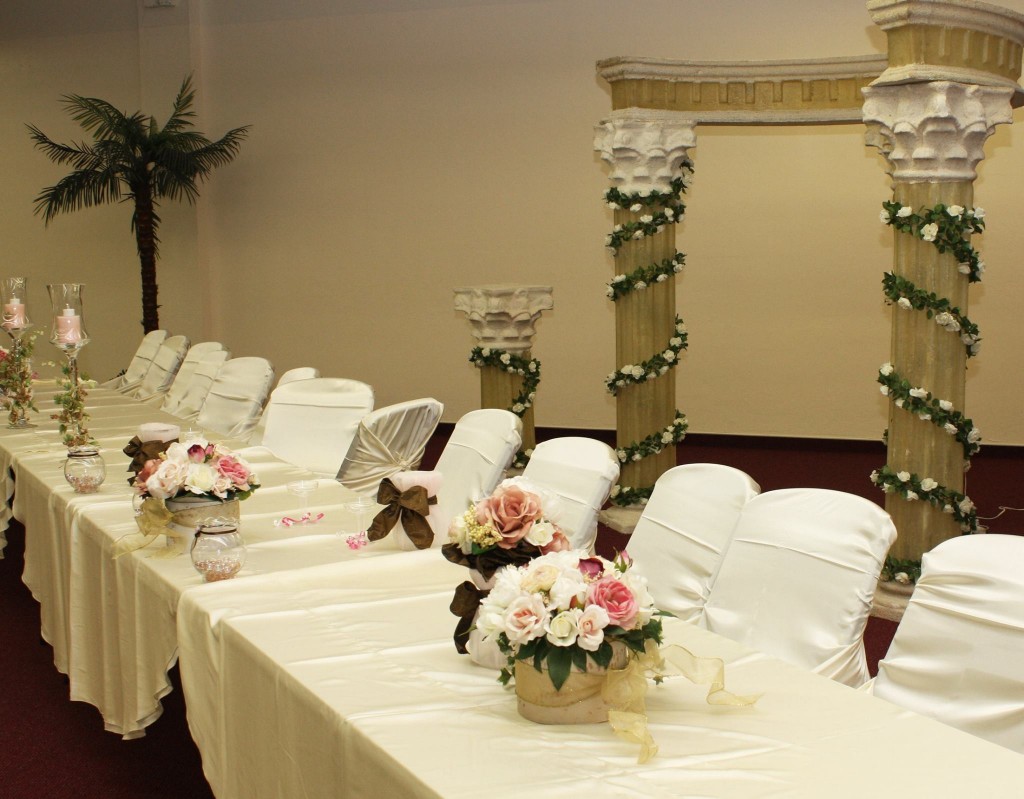 Book Your Wedding at the Tucson Expo Center
We would be delighted to help you book your wedding venue or banquet hall today. We are in our office from Monday to Friday, 9:00am-5:00pm. You could also visit in person at 3750 E. Irvington Rd., Tucson, AZ 85714.
Call
1 520 750 8000
Email
or