The Tucson Expo center is proud of our Tucson and Arizona grads, and we would be delighted to host your school's graduation at our large facility. Whether you have a graduating class of 30, 300 or 3,000, our Expo Center can accommodate your needs. With over a 1,000 free parking spaces available on our lot, you also won't have to worry about how many guests your grads can bring to their important day. Our Expo Center has a total of 155,000 square feet available for all kinds of events, and we would be happy to help you book yours today. We can be reached at 520-750-8000 and our friendly staff at the Expo Center can give you a quote and answer any questions you have about the venue or any special needs your event might have (our office is open Mon-Fri 9AM-5PM). We can also book an appointment to give you a tour of our building.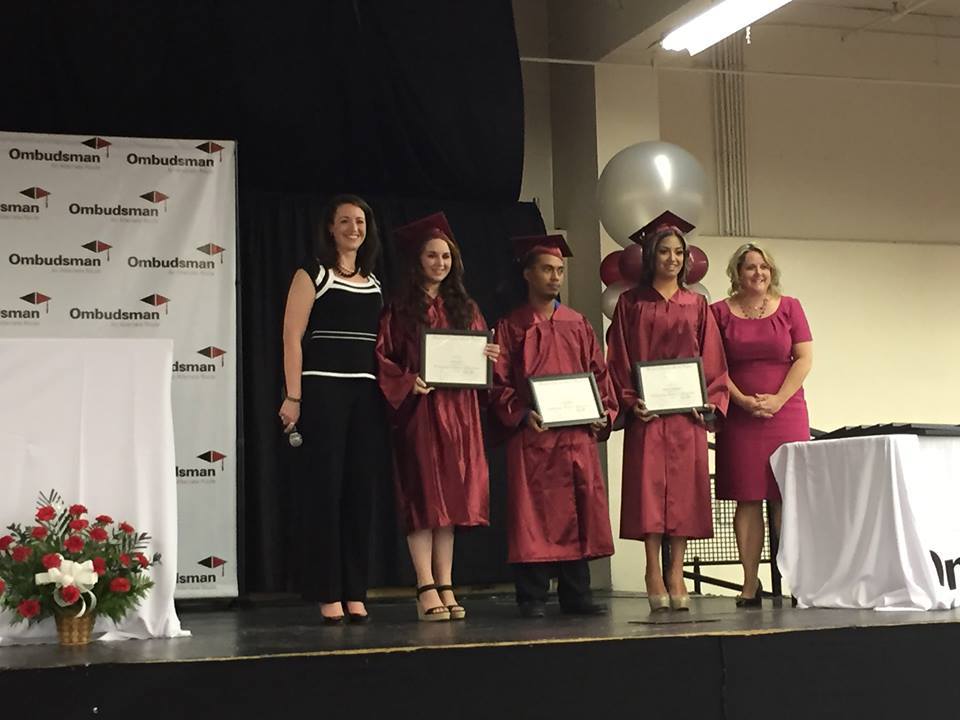 We know setting up a graduation ceremony can be a stressful time for administrators, parents and volunteers, and our goal is to make things as easy as possible for every one of our event coordinators and attendees. We also know it can be an expensive process, and the Tucson Expo Center has the cheapest prices available for rental halls in Tucson. Call us and we will happily give you a quote depending on how many people are attending and how much space you need!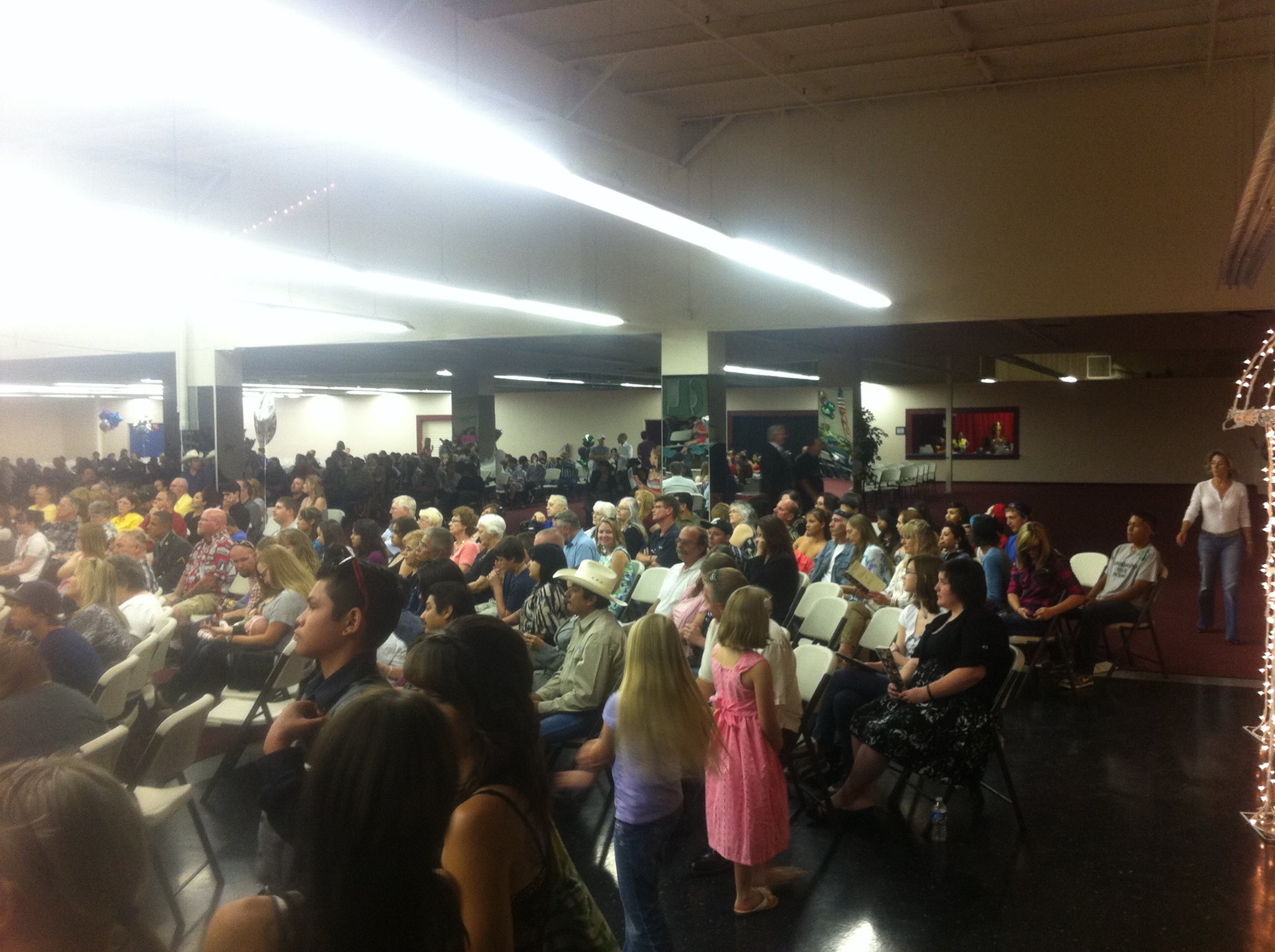 I helped my best friend organize a party for her 40th birthday. Manager and his wife did everything to meet our requirements. The employees did a great job at the party. We got everything we wanted for a decent price and amazing service. Will keep them in mind for future.
We have experience handling and hosting all kinds of events, from graduations to trade shows. Our biggest events have over 45,000 guests, and our smallest have around 300. We have chairs and tables available for rental on-site. View our floor plans.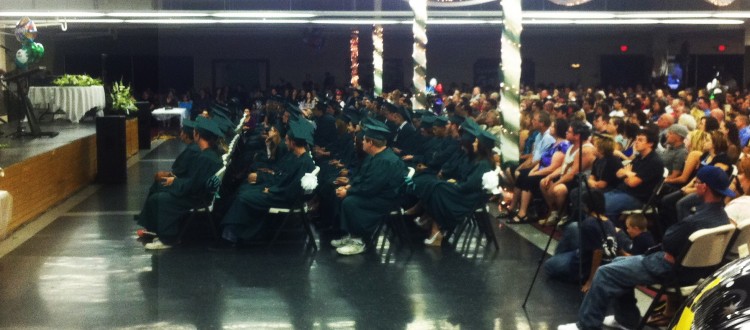 We also have many beautiful decorations that are available for rent, including specialty lighting, beautiful garden arches, luxurious linens and we can also give you personal referrals to trusted interior decorators, florists and security.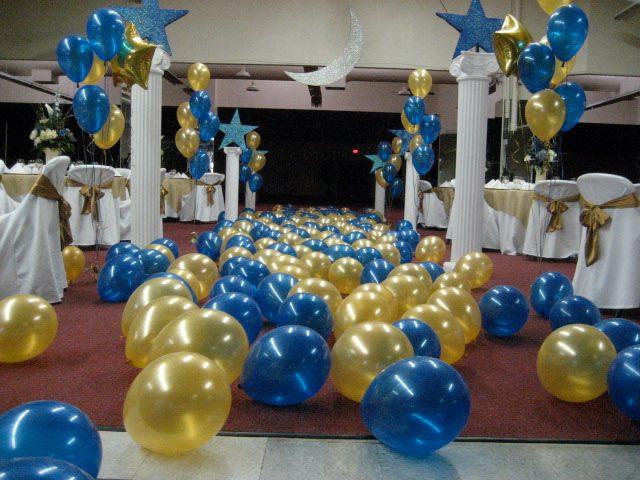 Location
10 minutes from Tucson International Airport
Close to downtown Tucson
Many Restaurants close by
Facility
Various Hall & Ballroom Sizes
Air Conditioning
Over 1,000 Parking Spaces
1 Level Building
Easy to tear down and set up
On site access to tables and chairs
In-house Equipment & Decorations
Fully Carpeted
Graduation Parties
We are also able to host parties of all shapes and sizes, including graduation parties. Here are some of the weddings and Quinceañeras we have hosted in the past. We have stages, lighted dance floors, and polished dance floors available in our ballrooms.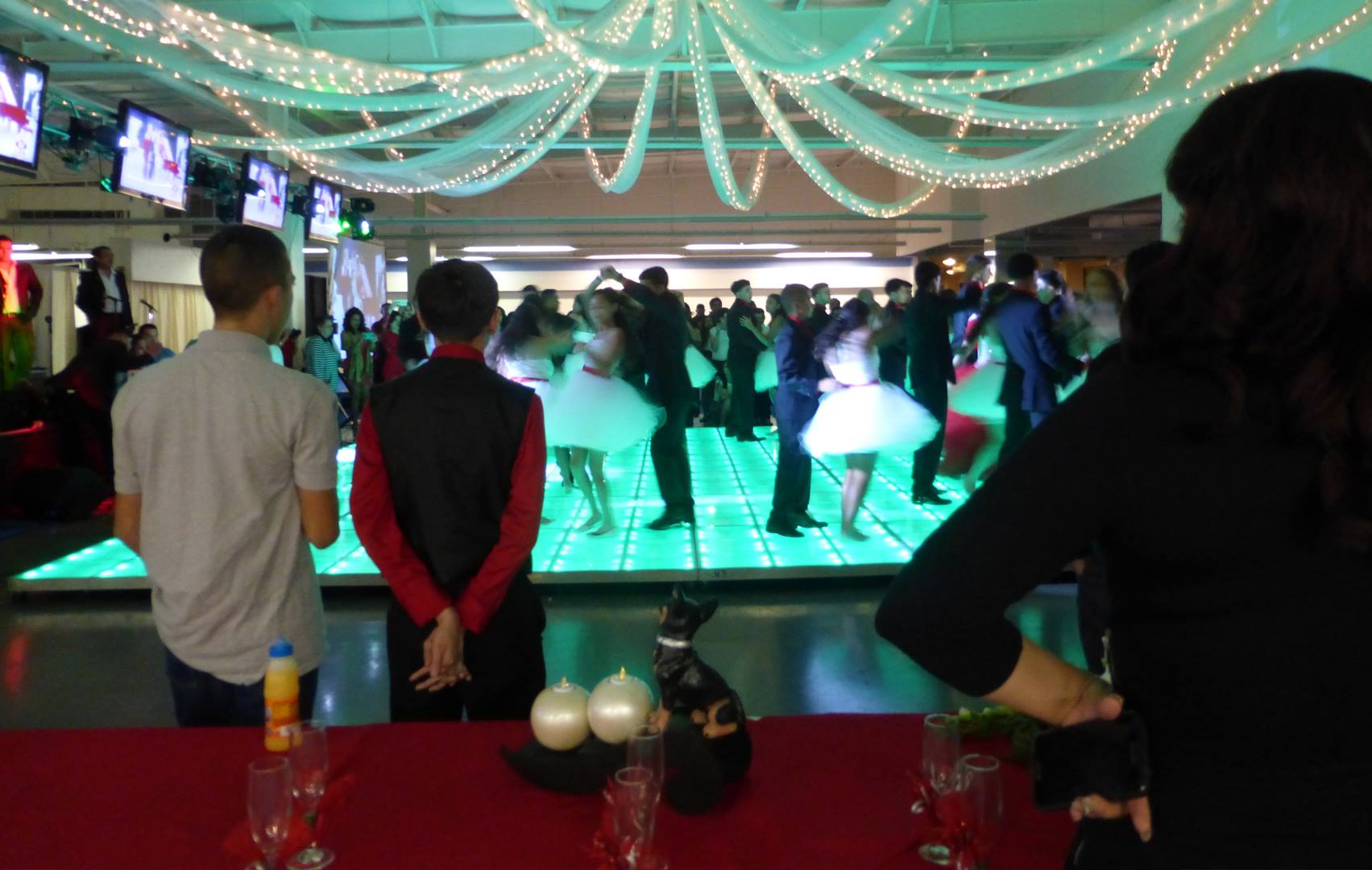 | Exhibit Hall Space | Sq. Ft | Ceiling Height | Theatre Seating | Banquet Seating |
| --- | --- | --- | --- | --- |
| | 32,800 | 18′ | 4,100 | 2,733 |
| | 44,168 | 18′ | 5,521 | 3,680 |
| | 22,500 | 18′ | 2,812 | 1,875 |
| | 39,519 | 18′ | 4,939 | 3,293 |
| | 22,500 | 18′ | 2,812 | 1,875 |
| | 21,500 | 18′ | 2,687 | 1,791 |
| | 9,075 | 18′ | 1,134 | 756 |
| | 3,725 | 18′ | 465 | 310 |
| | 3,725 | 18′ | 465 | 310 |