The Tucson Expo Center is one of the largest and most affordable rental venues in Tucson and we also host the JOGS Gem & Jewelry show which had 400 exhibitors and 45,000 attendees last year. Our staff has years of experience in hosting trades shows, expos and events big and small.
If you are interested in hosting any kind of large event including competitions, conferences, displays, or meet-ups, we highly recommend you start by calling us at 520-750-8000 and our friendly staff at the Expo Center will be happy to help give you a quote and answer any questions you have about the venue or any special needs your event might have. Our office is open Mon-Fri 9AM-5PM. We are very happy to accommodate your needs and have helped host events for many organizations in Tucson and across Arizona! Se Habla Español
How big is the Tucson Expo Center?
Our venue is extremely flexible – we can host events for 300 to 30,000 people! We have a total of 155,000 square feet available to rent, and our floorplans range from 3,000 to 30,000 sq ft. Whether you are hosting a small event or a big one, we're happy to make our venue work for you.
This place is great!  Lots of room and clean!  They helped us with the Junior League Rummage sale and they were more than accommodating.  I was very impressed with this facility: restrooms, ATM located in the facility, and concession stand.  Great place to host / use for any event! – Jennifer D., Ohio, on Yelp
| Exhibit Hall Space | Sq. Ft | Ceiling Height | Theatre Seating | Banquet Seating |
| --- | --- | --- | --- | --- |
| | 32,800 | 18′ | 4,100 | 2,733 |
| | 44,168 | 18′ | 5,521 | 3,680 |
| | 22,500 | 18′ | 2,812 | 1,875 |
| | 39,519 | 18′ | 4,939 | 3,293 |
| | 22,500 | 18′ | 2,812 | 1,875 |
| | 21,500 | 18′ | 2,687 | 1,791 |
| | 9,075 | 18′ | 1,134 | 756 |
| | 3,725 | 18′ | 465 | 310 |
| | 3,725 | 18′ | 465 | 310 |
Great venue.. From the outside it doesnt look nearly as massive as it is inside. I attended a trade show here, and everything is set up very nicely. The staff are also very nice and helpful. I would definitely attend another event here in a heartbeat if it was similar to this one. – Mike Z., New York, on Yelp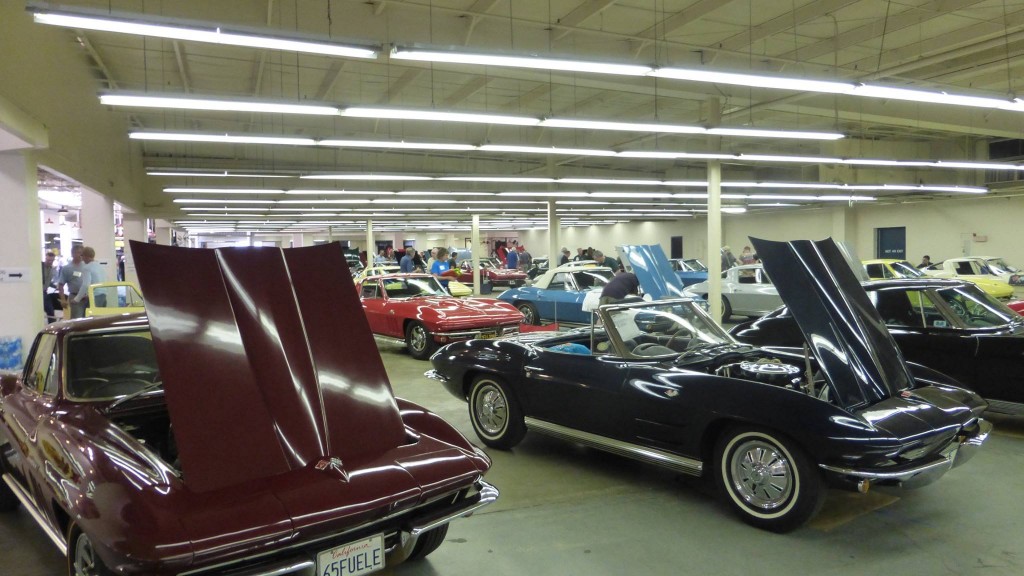 The Tucson Car Show
Why rent an expo venue from the Tucson Expo Center?
The Tucson Expo Center has the best prices in Tucson – call us and we'll give you a quote! We also have the flexibility and experience you'll need for your event, and we can easily refer you to any type of staffing you might need including security, interior decorators, waiters, caterers and bartenders.
This place is amazing. Came here for the Vape expo they had and the place is HUGE! everyone was excited to be there and the atmosphere was great. I am for sure coming back this year for the Vape expo in May. I highly recommend anyone who is in the area to come check it out. – Julian C., Los Angeles, on Yelp
Past Tucson Expo Center Expos, Shows and Events
We have rented out our expo venue to many guests in the past. Here are some of our guests…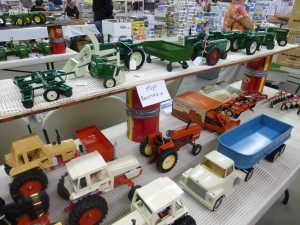 Tucson Collectible Toy Show
Adopt Love Adopt Local 2016
Clipper Combat (Barber Battle)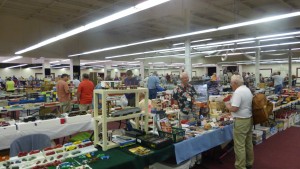 Toy Train Show
Quilt, Craft and Sewing Festival
Expo Equipment Services
Tucson Expo Center offers a full equipment rentals and in house decorator services. We offer a deep inventory of tables (skirted or un-skirted), chairs, showcases, pegboards, pipes and drapes, hard wall booth packages, booth carpeting, LED and track lights. To receive a discounted advance rate, all orders must be received no later than 14 days prior to your first event day.
See Equipment and Services for complete information or contact your event manager to discuss options.
View Equipment Services Form (PDF)
Expo Electrical Services
The Expo Center is equipped with enough power for a full-scale trade show or a simple and convenient 5-amp lay-in to exhibit booths. Electrical services and installation are solely provided by Tucson Expo Center. A current listing of Service Rates is available. Tucson Expo Center can provide electrical service order forms to be included in exhibitor packets.
It is advised that electrical services be reserved 30 days prior to your first event day. To receive a discounted advance rate, all orders must be received no later than 14 days prior to your first event day. Contact your event manager for details.
View Electrical Services Form (PDF)
Tucson Fashion Show
Expo Telecommunications
Tucson Expo Center can provide a number of telecommunication services to both our clients and exhibitors. Both internet data lines and analog telephone lines can be installed throughout the venue for both clients and exhibitors. Order forms are available per request for inclusion in your exhibitor packets. Wireless Access Points can be installed in all Tucson Expo Center halls and can support numbers of simultaneous users. Please talk to your event representative for options involving activation, pricing, and general protocol for the Wi-Fi network.
Expo Catering & Concessions
Tucson Expo Center is here to serve you. Unique concession fare throughout the facility offers a diversity of affordable optionsfor your patrons.
A wide variety of food and beverage options are available – from the budget conscious to the outside food vendor's services, gourmet coffee, healthy refreshments, memorable receptions and desserts. Contact your event manager to discuss your needs while making the planning process easy.
Expo Parking Services
The Expo Center can provide over 1000 outside parking spaces to the exhibitors and attendees during the run of the event. All parking lots are conveniently located right next to the entrance of the Exhibit halls.
Special arrangements may be made with licensees for theirattendee's parking. Contact your event manager to discuss parking options.
Expo Utility Services
For all utility needs other than those items described above, such as water hook-ups, contact your event manager directly. See Labor Rates for current hourly rates for services.
Expo Security
Tucson Expo Center offers experienced security to assist clients in providing a safe, controlled atmosphere for attendees. An Approved Security Providers List is available per licensee's request. On an event-by-event basis, Tucson Expo Center management may require security staff. Following a consultation with your event manager, contact and directly hire an approved security provider for security coverage during your event. Pricing structures and services vary between providers. Tucson Expo Center event managers will be advised of all reserved security services no later than 30 days prior to the event.
Contact our event managers today so that we can make your trade show vision a reality!
Whether you're planning a small trade show, or a large event, we're here to be your event partner!
We rent the Tucson Expo Center for our JOGS Tucson Gem and Jewelry Show. They host our event for 10 years. It is huge building with over 150,000 sq.feet exhibit space. It is very comfortable for our exhibitors since building  a lot of doors all around building and vendors can unload their merchandise right next to their booths. In some halls the doors are so large our dealers drive inside in their trucks  to unload.
They have red carpets on the floors, the restrooms are updated. Building is clean and divided to several wings. It has air-conditioning system (very powerful). They have 1000 parking spaces for visitors which is very important for us as for show promoters to make our buyer's visit comfortable. Tucson Expo Center has a lot of hotels around (they are next to the Red Roof Inn and Fairfield Marriott).
We use their huge billboard which is located next to I-10 to advertize our show. management is nice and cooperative.  It is perfect venue for our JOGS Tucson Show. – Yelena M., Los Angeles, on Yelp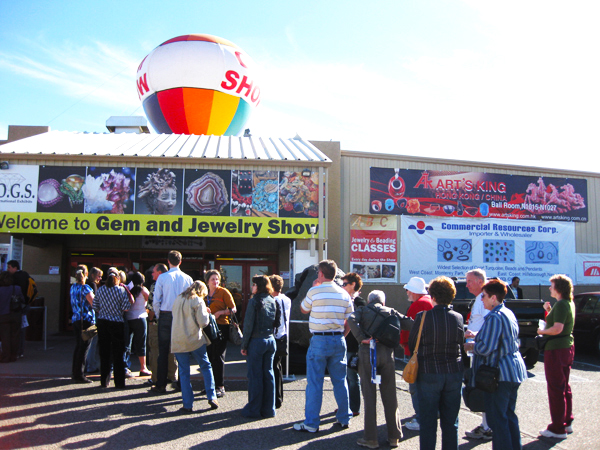 Tucson Gem and Jewelry Show