The Tucson Expo Center is Tucson's top venue for booking concerts in Arizona. Whether you want to host a Latin, hip-hop, punk rock, indie, electronic, disco or commercial country concert, the Tucson Expo Center has a super relaxing atmosphere with a great vibe. We are located at 3750 E. Irvington Rd., and are ready to get your show on the stage! Our Expo Center is also a great place to host competitions and shows of all kinds – we have experience hosting not only musical concerts but also graduations, fashion shows, expos, and trade shows of all kinds. Our venue is perfectly set up so you can play without worrying about the stage or the sound. Visit our Facebook to view our most recent and upcoming shows! Se Habla Español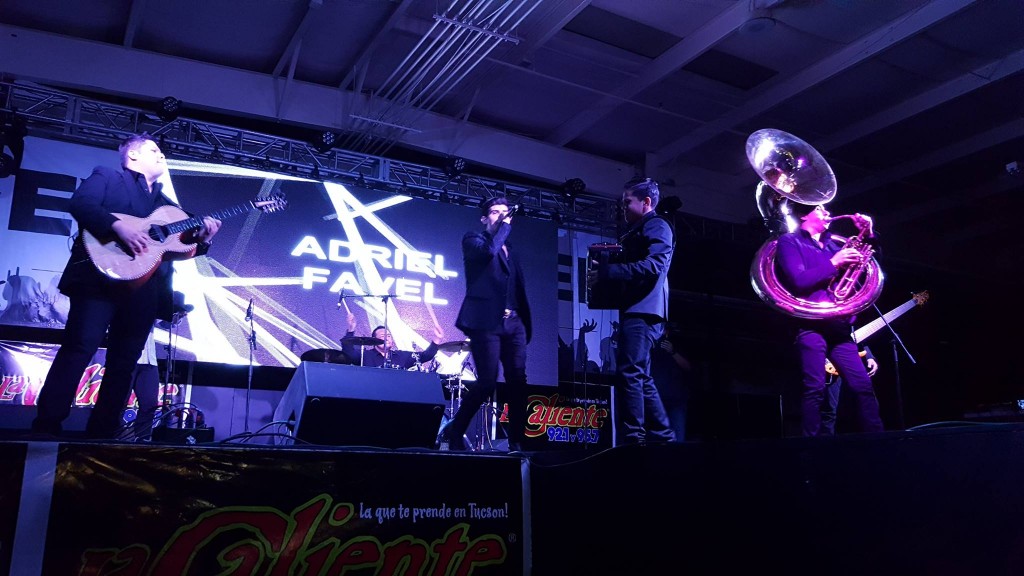 Why book your band at Tucson Expo Center for your concert or show in Tucson, Arizona?
We have the cheapest prices in Tucson – actually! Call us at 1 520 750 8000 and we'll be happy to give you a quote. Renting our venue will be the easiest part of your show – let us know what you need and leave the rest to us. We've hosted enough concerts to know to make your event perfect for both you, your guests, and your ticket holders. Our venue offers easy tear down and set up, in-house equipment and decorations, and over a 1,000 parking spaces. We also have a built-in stage and dancerfloor, as well as beautiful lighting, tables and linen. We most frequently host Bamda, Mariachi, and DJs.
How many people can the concert venue hold? How big is the Tucson Expo Center?
The Tucson Expo Center can accommodate anywhere from 300 to 3,000 guests, and we have different venues depending on your needs. Our floorplans range from 3,000 to 30,000 sq ft. and are divided into large halls and smaller ballrooms. Our venue can accommodate huge concerts or small intimate band sessions! We over 1,000 parking spaces available.
Renting a Music Venue from the Tucson Expo Center
When you rent one of our halls or rooms for your concert, we offer:
Food & Liquor
You are welcome to bring your own food for your event.
You are NOT allowed to bring your own alcohol. The Tucson Expo Center has a fully-stocked bar as well as bar staff and waiters available to cater your event.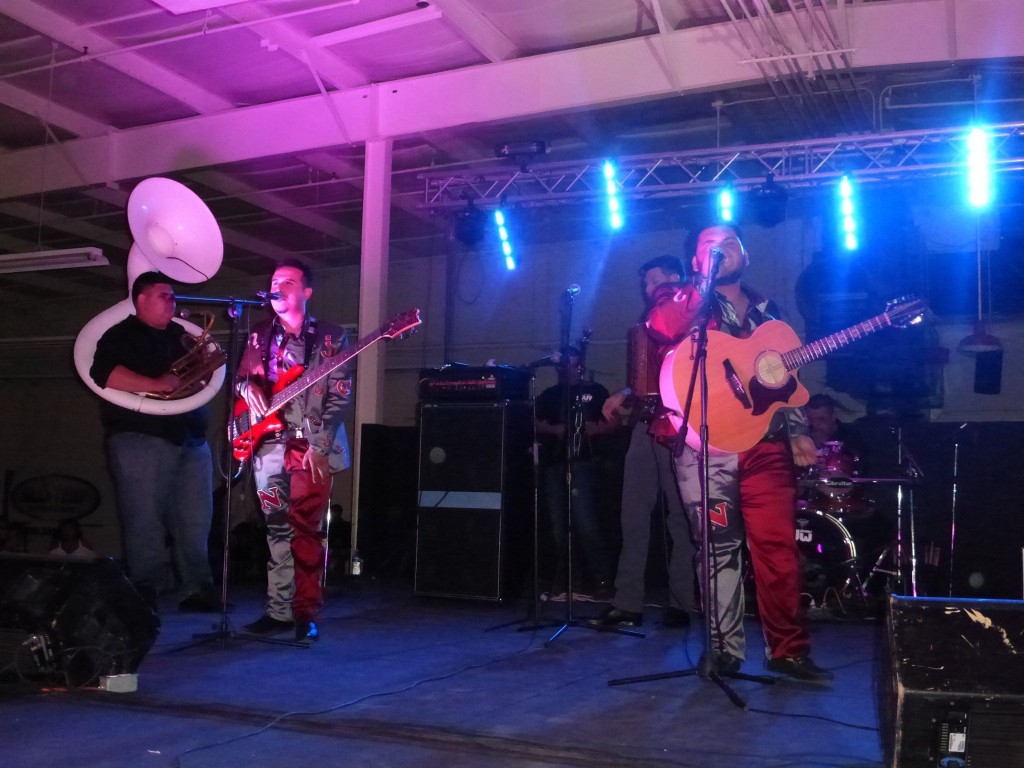 Past Music Shows
Here are some of the musics shows we have booked in the past. We are happy to share posters and media of your show on our Facebook page, where we have over 2,500 likes and over 9,000 visitors.